To all the veterans and active duty military, reservists, military families and spouses out there, THANK YOU! We appreciate the time you and your loved ones have spent in the service of our country and are deeply grateful for the sacrifices made to keep us safe.
WTOP has compiled a list of freebies available to veterans and active duty military.
The public is invited to the free National Veterans' Day Observance at Arlington National Cemetery and to the free Veterans' Day Observance at the National World War II Memorial. Admission fees to all National Parks have been waived for the day for everyone, and so have parking fees for Virginia State Parks.
WASHINGTON — From free meals to free haircuts and free oil changes, many retailers and restaurants are thanking veterans and active duty members of the military for their service this Veterans Day by offering freebies.
The offers listed below are available on Wednesday, Nov. 11 only, unless otherwise specified.
———————-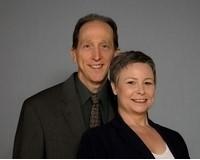 With more than 30 years of combined experience in Montgomery County real estate, Debbie Browne and her partner Charles Chapman are an exceptional team to help you buy or sell your home. Big-picture ov....