Two Dates To Know For Cherry Blossoms And For First Day Of School This Fall Revised
CHERRY BLOSSOMS
The Cherry Blossom Festival was due to open on March 15 -- but snow from the recent storm interfered with the set-up. The new opening day is Saturday, March 18, and the festival runs through April 16, 2017. There are events and tours planned throughout the festival!
The updated peak bloom prediction is for March 19 through March 22, based on recent temperature trends and next week's forecast. The National Park Service updated their prediction on Wednesday, March 8. However, the cold and snow from Winter Storm Stella has damaged the blossoms which had already reached stage 5 (out of 6 stages) of blooming. At that stage, the blossoms are outside the protective cover of the buds and can easily be affected.
Hopefully we will still have a wonderful display of the beautiful pink to white blossoms in the next couple of weeks.
If you aren't able to make it downtown to the Tidal Basin, click here for a link to some other places (in DC, MD and VA) to see beautiful cherry blossoms. There are two Silver Spring, MD, locations the author of the otherwise excellent article left off the list... Brookside Gardens and the stretch of Connecticut Avenue between Randolph Road and Aspen Hill Road.
Wherever you make it to see the cherry blossoms, it's a beautiful sight!
FIRST (AND LAST) DAYS OF SCHOOL - MONTGOMERY COUNTY
The Montgomery County Public Schools Board of Education announced the first day of school will be September 5, 2017. Gov. Hogan ordered the statewide change to an after-Labor Day start, citing polls showing a majority of Maryland residents prefer it. The local Board of Education heard from Montgomery County parents, teachers, and students saying otherwise, that they prefer an earlier start to the year. Nevertheless, the first day of school will now be the day after Labor Day, and the final day of classes is scheduled for June 12, 2018. This allows time for potential make-up days by the statewide required end of classes on June 15.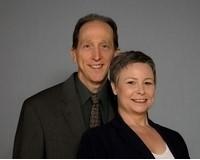 With more than 30 years of combined experience in Montgomery County real estate, Debbie Browne and her partner Charles Chapman are an exceptional team to help you buy or sell your home. Big-picture ov....