Top 10 Mistakes To Watch For When You List Your Home
You would think these basic details wouldn't need to be checked, but you'd be wrong! I see these mistakes all the time. Honest!
1) Wrong pin location - If somebody is searching online using a map search and the pin for your home doesn't appear in the right location, they won't find you. The map pin location is set by default in the MLS, but a good agent will always double-check it. I actually have seen the pin located out in the Atlantic Ocean before. Of course everyone knows that's not where it's located, but if a buyer is trying to map areas within a 45-minute radius of work, I guarantee that home won't show up.
2) Schools not entered - It's very easy to look up the correct schools for your address and your agent should do it. If a buyer is searching for homes in the Walt Whitman or the Winston Churchill district, you want to make sure that yours pops right up.
3) Poor directions in the listing - For instance, having too many turns in the directions rather than bringing buyers in by the most fool-proof route, or mistaking a right turn for a left turn. A quick double-check is usually all that's needed to fix this.
4) Wrong style of house listed - Not everybody knows the difference between a rambler and a raised rambler, or a colonial and a Cape Cod. But if a buyer is looking specifically for a style of home which will work for them, you want to make sure your home is not overlooked because the wrong style is entered.
5) Incorrect number of bedrooms or baths - This is one I see all the time. Sometimes there's a half-bath or even a full bath missed or sometimes a room that is not a legal bedroom is advertised as one. Sometimes an agent will mark the bedrooms and bathrooms on incorrect floors in the listing, regardless of where they are located within the home.
6) Other incorrect information - Today I noticed a rambler in the MLS with "0" levels. Never mind it not having a basement, according to the listing this one didn't even have a main level. (Upon further investigation, not surprisingly I found it had a main level. No basement, though.) That made me curious so I searched the MLS for detached homes in Montgomery County with "0" levels. There were 289! What is really interesting is that 107 of the homes (37%) had expired or been withdrawn. Do you think maybe buyers aren't looking for a home with no levels?
7) Bad photos - Do I need to say more about this? If the photos are bad, can you even tell if you like it enough to go see it in person?Or how about only one photo, or even none? What goes through YOUR mind when you see a home like that online? ("What's wrong with it if they're not showing more pictures," is what I hear from buyers all the time.)
8) Slow-loading virtual tours - Have you ever clicked on a virtual tour link only to see the wheel spinning around and around? Unless you're really interested in that particular home for some reason, you'll probably click on to the next home.
9) Restricted showing times when not required - Sometimes a seller needs to block out time when no showings will be allowed, for instance if a baby naps from 2:00-3:30 daily or if they will have houseguests for the weekend. Your agent should make sure the restricted times are removed as soon as they are no longer needed. I have shown homes where the listing says 24 hours' notice is needed, only to arrive and find the home vacant. Worse, some homes I have had to pass on scheduling because the listing says they need 24 hours' notice and my client just let me know they want to see it, in 6 hours. Would we get to see it another day? Yes. Is there a chance my client might find the perfect home when we're out today, without ever having a chance to see that one? Yes again.
10) Full voice mail - This one is frustrating. Sometimes I'm trying to schedule a listing, and I'll call the listing agent. I listen
to their voice mail greeting, and then I'm notified their voice mail is full. Good thing I'm not their client trying to reach them, right?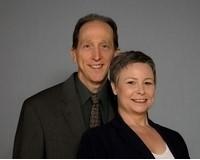 With more than 30 years of combined experience in Montgomery County real estate, Debbie Browne and her partner Charles Chapman are an exceptional team to help you buy or sell your home. Big-picture ov....