Start Looking Now If You Want To Be In Your New Home By Start Of School
Did you know that if you want to be in your new home in time for the start of school this fall and you're considering new construction, you should start looking NOW?
Every year I get a few people who contact me in June or July and want to buy a new home. Almost always, they want to be in the new home in time for the start of the school year. Most of the time they find out they waited too long and are out of luck because the homes which are being finished in June, July, and August were already bought in March, April or May.
If you want to make any changes, even small ones like upgrading kitchen cabinets or having hardwood instead of carpet, you should start even earlier. Most new home builders are happy to make those changes for you, but you have to catch them before they have ordered the supplies for the home. Once a home gets to a certain point in its construction, if there is no buyer a project manager will make the decisions on what will be going into the home. Once the order is placed, that's the way the house is going to be built. There may be a little more flexibility with smaller builders at higher price points, but you'll still want to start looking early and make your decisions about options and finishes early.
If you are considering new construction, my partner and I specialize in it. There is no reason not to have a buyer's agent, and many reasons to have one, when you visit a new homes community. Builders will not give you a break on the price because you don't have an agent. And without a buyer's agent, you don't have the protection we can afford our clients. With us, you even get money back at settlement.
Get in touch if you have questions about new construction, or about any other aspect of home buying or selling. We are always happy to help!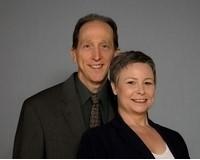 With more than 30 years of combined experience in Montgomery County real estate, Debbie Browne and her partner Charles Chapman are an exceptional team to help you buy or sell your home. Big-picture ov....
2 comments in this topic