Rockville Pike Traffic Pattern Changes Near NIH Feb 23 2015
SHA's "MD 355 / Cedar Lane Intersection Improvement Project" Causes Traffic Pattern Changes
Scheduled to start the evening of February 24, 2015, the Maryland State Highway Administration will be changing the traffic pattern on Rockville Pike (also known as Wisconsin Avenue and Maryland Route 355) near NIH and Walter Reed National Military Medical Center in Bethesda.
The affected area on Rockville Pike is between North Drive and Locust Hill Road (see map).
Northbound traffic on Rockville Pike will no longer be allowed to turn left on West Cedar Lane. This restriction will remain in place until the entire intersection project is finished.
Traffic on Rockville Pike between North Drive and Locust Hill Road will be shifted to the west side of the Pike. During peak travel times, SHA anticipated having three lanes available in both directions. Drivers are advised to remain alert for changing traffic patterns in the area.
Nearby sidewalks and trails will remain accessible.
This traffic shift was originally scheduled for January but was postponed due to inclement weather. The project is expected to be completed in late summer 2016.
http://roads.maryland.gov/Pages/release.aspx?newsId=2147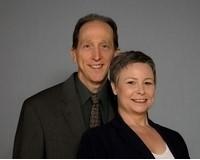 With more than 30 years of combined experience in Montgomery County real estate, Debbie Browne and her partner Charles Chapman are an exceptional team to help you buy or sell your home. Big-picture ov....