Proposed Recordation Tax Increase To Take Effect In July If Passed
I attended a hearing May 10 at the Montgomery County Council Building about Expedited Bill 15-16, which proposes an increase in real estate recordation taxes to become effective July 2016.
I heard a lot of strong arguments for increased funding for Montgomery County Public Schools. I also heard very strong arguments why the proposed recordation tax increase may not the best way to accomplish this.
As a home buyer, a home seller, or someone who might want to refinance in the future, how would this bill affect you?

The proposed bill would raise the recordation tax rate by an additional 22% for transactions under $500,000 (transaction means purchase, sale, or refinance). For transactions over $500,000, the tax rate would be increased by an additional 48%.

If passed, the bill will make Montgomery County's recordation tax one of the highest in the nation.

Les than 68% of the tax increase is earmarked to benefit our schools. The rest of the money will benefit capital improvement projects and rental assistance.

To put this in real world numbers, here are the current and proposed recordation tax amounts for homes at the $400,000 and $650,000 price points:

Current Proposed

$400,000 home $2,409 $2,940
$650,000 home $4,605 $5,730
It's also worth noting that in Maryland, property taxes are paid in advance. At the time of purchase, a home buyer will pay anywhere from a couple of months' up to nine or ten months' of property taxes -- in cash -- in advance. In neighboring areas, property taxes are paid in arrears so this additional burden at closing is not present.

Nobody is disagreeing with the fact that our schools need more money. Does introducing a bill on April 19, having one public hearing and one committee hearing and a final vote on May 18 within a one-month period, allow enough time for public discussion of the bill and possible funding alternatives, and examination of the long-term effects of such a tax increase?
Here's a brief 90-second video, and if you would like to watch the entire hearing, you can see it by clicking here.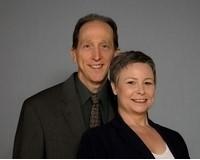 With more than 30 years of combined experience in Montgomery County real estate, Debbie Browne and her partner Charles Chapman are an exceptional team to help you buy or sell your home. Big-picture ov....