Only 74 Days Until School Starts As Of June 18
I kno
w, I know! We are just finishing up a school year, with all the last-minute details that busy season entails. Getting the kids off to camp, making final arrangements for a summer trip, planning for some family time.
If you're planning to buy a house this year and you want to be all moved in by the time school starts, here's a heads up...
School starts on August 31 in Montgomery County this year.
As of June 18, you have 74 days to find your new home, get your offer accepted, settle, and move in.
Most closings take between 30 and 45 days, from the time your offer is accepted until settlement happens.
That leaves you between 29 and 44 days to find the perfect home and negotiate an offer on it.
And with the tight inventory we have at this time, be aware you may be competing with other buyers for your dream home. If you make an offer and it's not accepted, you'll have to go out and find another one.
Don't forget it will take a few days to get your financing in place.
(If you want to talk with a really great lender, let us know. We work with some of the best!)
Time to get moving?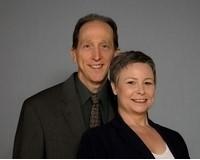 With more than 30 years of combined experience in Montgomery County real estate, Debbie Browne and her partner Charles Chapman are an exceptional team to help you buy or sell your home. Big-picture ov....