Ongoing Saturday Morning Art Explorers Family Studio At Glen Echo
Every Saturday, starting March 14, 2015 - From 10:00 a.m. to 12:30 p.m., the NEW Art Explorers Family Studio at Glen Echo Park offers a parent-child art activity which lasts approximately 30 minutes. The activity changes weekly and takes place in the Candy Corner studio. No pre-registration required. More info at www.glenechopark.org/saturday-art-explorers.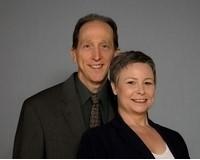 With more than 30 years of combined experience in Montgomery County real estate, Debbie Browne and her partner Charles Chapman are an exceptional team to help you buy or sell your home. Big-picture ov....