New Construction Homes In Bethesda Area Not Yet On The Market
Even if you've been keeping an eye on the new homes in the market, you may not realize the number of new construction homes which are sold before they ever reach the MLS.
When you purchase a home that's not yet listed in the MLS, you can almost always choose your own finishes and appliances, and sometimes you can tweak the plans a little to make it "your" home.
Here's a small sample of some of the homes expected to come on the market. Remember, these are subject to being sold at any time, so they may not make it that far.
If you think you may be interested in any of these, let us know and we'll give you more details. We have more on tap so if there's a particular neighborhood you've been keeping your eye on, give us a call at 240-351-8214 to see if there's something scheduled to be built there. If there are specific things you need, like a main level bedroom and full bath, an elevator, or even something as simple as gym padding in the exercise room or hardwoods in all the bedrooms, adding them before the home is completed is much more cost-effective.
Getting in on "the ground floor" often means not just a home that fits you and your family's needs perfectly, it also means less competition from buyers who flock to open houses each weekend.
Merrimack Park neighborhood

3 finished levels

5 bedrooms, 5.5 baths
Chef's kitchen
3 fireplaces
Energy Star appliances
Elevator ready
15,000+ sf lot!

2-car garage
Walt Whitman district
$2.249M range
Another in the Merrimack Park neighborhood

5 bedrooms, 4.5 baths
Family room with fireplace
Den
Mudroom
Large owner's suite and luxury bath
Deck
7,193 sf lot
2-car garage
Walt Whitman district
$1.652M range
Hillmead neighborhood

Craftsman style home

5 bedrooms, 4.5 baths
6,050 sf lot
Walt Whitman district
$1.699M range
Parkwood neighborhood

Arts & Crafts style home
3 finished levels
5 bedrooms, 4.5 baths
First-floor library
Chef's kitchen
Second-floor homework/study area
2-car garage
Walter Johnson district
$1.399M range
West Chevy Chase Heights neighborhood

4 finished levels

6 bedrooms, 5.5 baths
Gourmet kitchen including large island
Separate breakfast room
10' ceilings on first floor
Family room with fireplace
Second-floor family lounge
Over 5,200 finished square feet
Ready in May-June
6,000 sf lot
BCC district
$1.749M range
If none of these are what you're looking for, give us a call at 240-351-8214 and we'll be happy to help you find YOUR special home -- even before it comes on the market!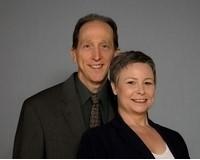 With more than 30 years of combined experience in Montgomery County real estate, Debbie Browne and her partner Charles Chapman are an exceptional team to help you buy or sell your home. Big-picture ov....