Montgomery County Wins 30 Awards In 14 Departments
Montgomery County, Maryland, won 30 Achievement Awards from the National Association of Counties, and those awards are in 14 different departments. The awards are in recognition of outstanding programs the county provides.
Departments which won more than one Achievement Award are:
County Executive's Office (2)
General Services (2)
Health and Human Services (4)
Libraries (3)
Recreation (3)
Technology Services (3)
Transportation (6)
These departments won one Achievement Award each:
Consumer Protection
Correction and Rehabilitation
Economic Development
Housing and Community Affairs
Management and Budget
Permitting Services
Police
The awards were presented on July 12 at NACo's Annual Conference. Congratulations, Montgomery County!
For the full list of awards by department, click here.
To read the most current edition of The Paperless Airplane, News & Information from Montgomery County Office of Public Information, click here.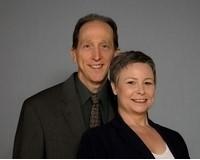 With more than 30 years of combined experience in Montgomery County real estate, Debbie Browne and her partner Charles Chapman are an exceptional team to help you buy or sell your home. Big-picture ov....