March 14 Events For Kids And To Help Kids At Glen Echo Park And Bethesda Blues And Jazz Club
March 14, 2015 (and every Saturday) 10:00 a.m. to 12:30 p.m. - Glen Echo Park - NEW Art Explorers Family Studio
Taking place in the Candy Corner studio, this is a parent-child drop-in art activity which lasts approximately 30 minutes. Activities change weekly. No pre-registration necessary.
For more information, visit www.glenechopark.org/saturday-art-explorers.
March 14, 7:00 p.m. - Bethesda Blues & Jazz Supper Club - Rock & Roll for Children's Foundation Annual Bash Charity Event
Benefitting: The Children's Inn at NIH
The Rock and Roll for Children Foundation is a volunteer-based non-profit operating with the assistance of charitable gifts and in-kind donations. All funding beyond event costs and direct expenses goes to recipient organizations.
This year's Charity Event features legendary performers from some of the greatest bands in history, plus some items up for auction you won't want to miss! For more information on performers, auction items, purchasing tickets, and the foundation, visit www.rockandrollforchildren.org.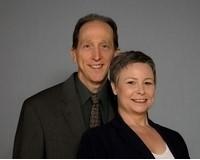 With more than 30 years of combined experience in Montgomery County real estate, Debbie Browne and her partner Charles Chapman are an exceptional team to help you buy or sell your home. Big-picture ov....