Local School Rankings And Resources
Everyone with school-age children worries about their kids getting the best educational experience. Here are links to three resources to learn about the programs, resources, performance and character of Montgomery County schools.

Click here for a recent article from Bethesda Patch about a site that explores local student reviews, polls, and statistics.
Click here for a U.S. News and World Report article about Montgomery County Schools.
Jay Matthews is a veteran reporter covering the local education beat for the Washington Post.
Click here for his most recent articles as well as his archive of stories.
These resources will help you learn about the schools which are the best match for your family and our team can help you learn about all of the homes in those districts which are the best match for your family.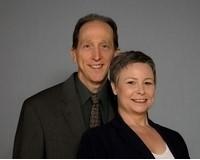 With more than 30 years of combined experience in Montgomery County real estate, Debbie Browne and her partner Charles Chapman are an exceptional team to help you buy or sell your home. Big-picture ov....