Last Day Of School Now June 15
The Montgomery County Public School system just announced the last day of the 2014-2015 school year will be Monday, June 15. It was originally scheduled to be Friday, June 12, but with all the snow and bad weather we had this winter, the Maryland State Department of Education is requiring school to be held for one additional day.
The original calendar called for 184 school days, and the state of Maryland requires 180 days of instruction. The extra four days are built in as a buffer in case of bad weather. Montgomery County public schools closed for a total of seven weather days.
MCPS Interim Superintendent Larry Bowers submitted a waiver request for three missed days on March 17 to the Maryland State Department of Education. The State Dept. of Education granted Superintendent of Schools Lillian Lowery the authority to grant waivers, but indicated they would like to see the districts try to make up some of the missed days. Dr. Lowery has granted a revised waiver of two days and Montgomery County schools will be open for one additional day.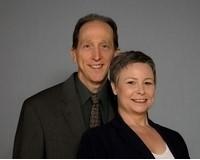 With more than 30 years of combined experience in Montgomery County real estate, Debbie Browne and her partner Charles Chapman are an exceptional team to help you buy or sell your home. Big-picture ov....