Have A Sneak Peak At The Brand New Home At 5806 Ipswich Road
This brand-new home built by noted Douglas Construction Group at 5806 Ipswich Road will be on the market soon, but you don't have to wait to see it.
This home is located 3-1/2 blocks from Fleming Park, and it's a great location, whether you're commuting to downtown Washington or Virginia or visiting Bethesda Row for a night out or an exercise class.
For more details check out our video here. Better yet give me a call at 240-351-8212 to see this lovely home.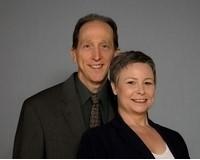 With more than 30 years of combined experience in Montgomery County real estate, Debbie Browne and her partner Charles Chapman are an exceptional team to help you buy or sell your home. Big-picture ov....