Half Million Dollar Push Ends Veteran Homelessness In Montgomery County
Some good news came out on December 21, 2015, and although it was a busy time for many of us we should take a moment to acknowledge the impact of the Montgomery County Council's efforts.
Montgomery County, along with more than 1,000 jurisdictions nationwide, pledged to house all homeless veterans by the end of 2015.
Thanks to a large push from October to December, Montgomery County has achieved that goal, and to a higher standard than most of the other 15 jurisdictions which have also done so. The County Council allocated $500,000 in October to combat the problem, with $300,000 going to Montgomery County Coalition for the Homeless and $200,000 going to Bethesda Cares.
The Department of Housing and Urban Development challenges communities to get any newly homeless veterans into transitional or permanent housing within 90 days on average. HUD officially recognizes 15 jurisdictions which have succeeded in this challenge including, according to The Washington Post, Houston, Las Vegas, New Orleans, with Virginia becoming the first state to abolish wipe out veteran homelessness statewide. The Philadelphia Inquirer reported that Philadelphia has also met the goal.
Community Solutions, a New York-based non-profit organization, has a different definition: A community must have more capacity to provide homes than the number of veterans who become homeless, on average, each month.
Community Solutions declared Rockford, Illinois, to be first place to meet that higher standard in mid-December. Montgomery County, Maryland, is expected to be the second jurisdiction announced.
Susie Sinclair-Smith, executive director of the Montgomery County Coalition for Homelessness, said she hopes the county's success in eradicating homelessness for one long-troubled segment of the population will demonstrate that homelessness is not an unsolvable issue or a timeless fact of urban life. "It really bolsters our community's understanding that homelessness is not acceptable," she said, and went on to say it's a fixable problem for all groups, not just veterans.
Click here to see the full article from The Washington Post.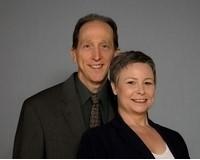 With more than 30 years of combined experience in Montgomery County real estate, Debbie Browne and her partner Charles Chapman are an exceptional team to help you buy or sell your home. Big-picture ov....