Fun Pumpkin Stencils From HGTV
It's that time of year again... Leaves are falling, temperatures are cooling, and families are planning Halloween costumes.

Below are a couple of links to HGTV's easy and advanced pumpkin carving stencils to serve as a guide as you carve (or paint) jack-o-lanterns. Even if you don't plan to do any carving or painting this year, they are fun to see! There's a nice one for dragon lovers at #7 in the advanced series.
One thing to keep in mind to make sure yours is a happy household during this time of year -- Do not dispose of pumpkin pulp in either the garbage disposal or the toilet! Compost it or put it in the trash instead. You may save yourself a plumbing expense.
In a press release from 2012, which is still timely, Roto-Rooter warns home owners about the dangers of pumpkin pulp, saying its plumbers "remove gobs of it from clogged drains" during the Halloween season. "It's stringy and sticky, and when it dries and hardens it will choke off drainpipes and garbage disposals, creating all sorts of havoc," reports Larry Rothman, Roto-Rooter's plumbing director.
"The toilet is not a better option," he says. "It just means the clog forms a little further down the pipe."

With that in mind, carve away!
Easy Pumpkin Stencils:

http://www.hgtv.com/design/decorating/design-101/beginner-halloween-pumpkin-carving-templates-pictures

Advanced Pumpkin Stencils:
http://www.hgtv.com/design/decorating/design-101/advanced-halloween-pumpkin-carving-templates-pictures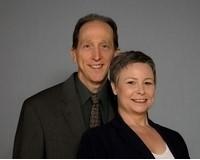 With more than 30 years of combined experience in Montgomery County real estate, Debbie Browne and her partner Charles Chapman are an exceptional team to help you buy or sell your home. Big-picture ov....