There was a nice article in Saturday's Real Estate section of The Washington Post about what to expect for the local fall market.
The market boom will continue: As with previous years, inventory will spike in the fall. Most properties will go under contract during October with settlements highest in November before the holidays. From there, the D.C. area generally begins its winter season when activity is lowest until spring.

Interest rates will rise: The Fed last week opted against an immediate interest rate hike but signaled one could come before year's end. For buyers thinking about a purchase this year, this means getting in the market soon and preparing to make the offer on a new home.

Inventory will rise immediately: History has shown that the boom in inventory occurs across all types of property. For single-family homes, the number of active listings has jumped from August to September. For example, 2013 saw a 21.7% jump in active listings (600 to 730 active listings) and 2014 saw a 14% jump (680 to 775 active listings). In the condo and co-op market, a similar trend is seen with a 25% increase in 2013 (560 to 700 units active) and a 10% increase in 2014 (680 to 750 active listings).

Prices: This year, prices have been up slightly from 2014 (as of August, average sales prices are up 2.5% to about $671,600 in D.C.). However, the fall market will not create a significant spike in the sales price. With more supply comes more competitive pricing for sellers. In turn, median days on market will probably drop in the most desired areas.
This article was written by Tim Savoy, an agent with Coldwell Banker Residential Brokerage, and it appeared under the heading Market Trends in The Washington Post on September 26, 2015.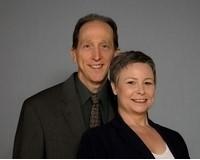 With more than 30 years of combined experience in Montgomery County real estate, Debbie Browne and her partner Charles Chapman are an exceptional team to help you buy or sell your home. Big-picture ov....