Are You Planning A Home Renovation In 2019
If you're planning a home renovation or remodeling in 2019, you'll find this website very useful!
It's also great for estimating what a home repair or maintenance should cost.
Homewyse.com informs you about materials cost and labor cost, separately and together, and gives you a range of what each job should end up costing you. It's zip code based so you get a realistic estimate.
Bookmark this site so you can find it again.
If you're planning to buy and/or sell in 2019, we offer lots of useful tips like this and close to 40 years of experience in the Maryland-DC area!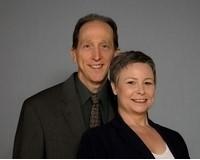 With more than 30 years of combined experience in Montgomery County real estate, Debbie Browne and her partner Charles Chapman are an exceptional team to help you buy or sell your home. Big-picture ov....