12 Things To Know About Real Estate
Here are 12 things to know about real estate...
1. A home is worth what a buyer is willing to pay.
2. Upgrades may not increase the value, but they'll increase the chances of getting it sold.
3. Neatness and cleanliness are exceptionally important.
4. Curb appeal is the first...and strongest...impression.
5. Pet odor and a cluttered home leave the longest lasting impressions.
6. Neutral paint and decor will always appeal to the masses.
7. Cheap fixes or updates will result in cheap (low) offers.
8. Everything is negotiable.
9. Time is of the essence.
10. Location! Location! Location!
11. Buyers notice things they want to change BEFORE noticing any updates.
12. When priced right, IT WILL SELL.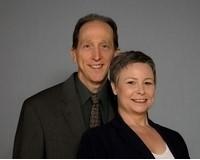 With more than 30 years of combined experience in Montgomery County real estate, Debbie Browne and her partner Charles Chapman are an exceptional team to help you buy or sell your home. Big-picture ov....